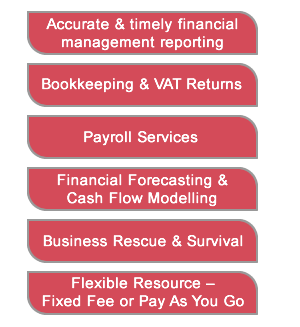 Is your business in need of improved financial control? Do you need tighter bookkeeping, accurate and timely management reporting and help to decide on the best financial strategy to support your business? Summit Financials can help you achieve total financial control over your business leaving you to concentrate on your business growth.
We help businesses across Yorkshire to get to grips with both the day-to-day operation of their finances and longer term financial planning and forecasting to help their business grow in a financially stable environment.
If you would like to discuss how we can help your business and receive a FINANCIAL HEALTHCHECK, please call us.